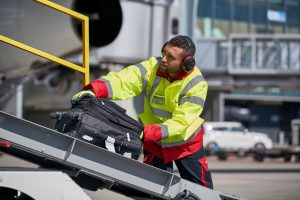 Brazilian airline Azul Linhas Aereas Brasileiras has awarded Swissport to provide ground handling services at Viracopos International Airport.
Swissport will provide ramp handling, aircraft cleaning, and cargo handling in the eight year contract at the airport in Campinas, Sao Paulo state. The two companies already work together at eight airports in Brazil.
Rene Pascua, Head of Latin America and Caribbean at Swissport said: "Swissport has been serving Azul at several airports since the start of their operations in 2008, and we are honoured to earn their renewed trust and to serve them at their home base. Swissport is well prepared to support Azul's growth in Brazil and beyond as it adds new aircraft."
At Viracopos, Azul serves 66 locations across Latin America and a few in the US and Portugal, primarily operating narrow-body Airbuses, ATRs and Embraers and a few widebody Airbuses, and it has A350s on order.