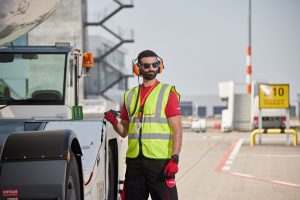 AeroMexico has selected Swissport to handle its flights at Rome Fiumicino airport when services start on 26 March.
The Mexican airline will operate 4 flights a week between Mexico City and Rome from 26 March using a Boeing 787, increasing to 7 a week from mid-June.
Swissport will provide passenger and security services, lounge hospitality and ramp handling under the contract, which runs until March 2026.
Marina Bottelli, Managing Director for Italy at Swissport, said: "We are honoured and excited to partner with the Mexican national airline. AeroMexico can rely on Swissport's recognised experience as a reliable partner for a vast range of aviation services between the landing and the take-off of their flights. Our launch in Italy just nine months ago, when we also took over the complete hub handling of ITA Airways at their home base, was a great success, and we are pleased that our customer portfolio continues to grow and now includes 50 renowned airlines."
Swissport started operating in Italy in July last year, starting at Rome Fiumicino then at Milan Linate.
Since July, Swissport has served more than 4.8 million passengers and handled almost 42,000 departures for 50 airlines in Rome.