CUPPS for Mexico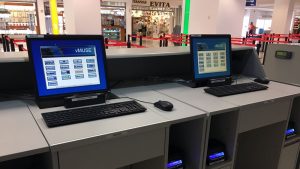 Rockwell Collins' ARINC vMUSE Common Use Passenger Processing System has been selected by Grupo Aeroportuario del Centro Norte to provide enhanced flexibility of airport resources and passenger check-in at eight Mexican airports.
The vMUSE application is currently operational at Mazatlan and Zihuatanejo airports. By 2019, vMUSE will be installed and operational at Acapulco, Culiacan, Chihuahua, Monterrey, Reynosa and San Luis Potosi.
CUPPS will give the airports more flexibility and allow them to make better use of their facilities; the installation of the systems takes from three to five months.