Catering to a growing market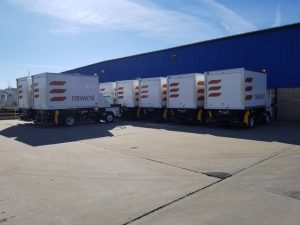 In a recent initiative, Global Ground Support partnered with Newrest Catering North America to supply catering trucks to two new kitchen locations that Newrest is opening. The new sites are in Salt Lake City, Utah and Raleigh Durham, North Carolina.
Global has been awarded an order for 43 catering trucks to supply these two locations. The first trucks began arriving at the locations in February this year and the remainder of the units should be delivered by April 2.