Swifter check-in for GOL passengers
GOL is introducing new self-service bag-drop technology to speed up the airport experience. Passengers of the carrier can now use SITA's Scan&Fly to check in their bags when flying domestically from Rio de Janeiro International – and will soon be able to do so at São Paulo–Guarulhos International airport as well. This self-service option halves the time it takes to check in a bag and gives passengers more control over their journey.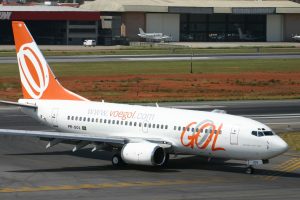 Each year, GOL flies around 32m passengers. Providing significant reductions in the time it takes to check in is a major bonus for passengers, as well as helping GOL reach the targets set as part of the IATA Fast Travel programme.
Sergio Quito, Vice President of GOL Operations, commented: "GOL has always pioneered the use of innovative processes. Self-service is important for us because it improves the customer experience and helps streamline our operations. SITA's self bag-drop technology provides what we look for – it is fast, reliable and easy to use."
SITA is retro-fitting Scan&Fly units at each airport. Using this facility, passengers will be able to check in their baggage in a mere 40 seconds. As well as the units themselves, SITA also provided consultancy to develop the optimised processes in both airports, integrating the solution with the airlines' and airports' infrastructures.