Virgin Atlantic Cargo to launch San Juan service
Virgin Atlantic Cargo is to launch a new cargo service from London Heathrow to San Juan.
Commencing on November 24, it is the first time that the airline has operated a cargo schedule to Puerto Rico and it will be serving the destination twice weekly on a Boeing 787-9 aircraft.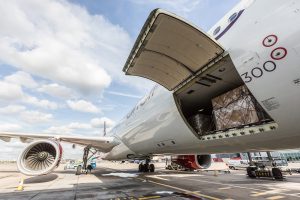 This new fast, efficient cargo service will present new opportunities for companies looking to export and import goods such as pharmaceuticals, medical devices and electronic devices between prime markets in the UK and Europe and Puerto Rico.
Dominic Kennedy, Managing Director at Virgin Atlantic Cargo, said: "We are delighted to welcome San Juan to our network, and we are excited about the new growth opportunities this presents for our customers. Over 11m kilogrammes of cargo move between Puerto Rico and Europe each month and we are confident Virgin Atlantic Cargo will gain a healthy share of this market."