IS-BAH for Jet Aviation
Jet Aviation has announced that it has achieved IS-BAH Stage II Registration for its FBO in San Juan, Puerto Rico. The San Juan FBO is a full service handling operation at one of the most convenient US points of entry for international flights. Jet Aviation acquired full ownership of the FBO at Luis Muñoz Marin International airport in February 2019.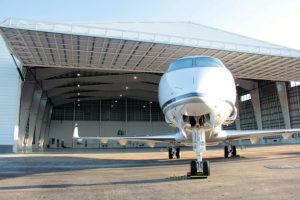 As the first FBO in Puerto Rico to qualify for IS-BAH Stage I registration in September 2018, Jet Aviation San Juan continues to demonstrate its industry leadership and commitment to the highest safety standards.
"Between hurricanes, the ownership change, and all the new systems that came with it, our team here in San Juan has had much to contend with the past few years and yet continues to raise the bar with new offerings and premium service delivery," said Hector Vasquez, Senior Manager FBO. "The rigorous IS-BAH Stage II audit was a first for most of the team and I couldn't be prouder of them."