A more transparent turnaround
Cincinnati/Northern Kentucky International airport and Assaia International are in the process of deploying Assaia's Turnaround Control solution at the airport. This solution will help improve turnaround transparency and assist the station in working with airline partners to enhance on-time performance. Designed to provide a round-the-clock overview of what is happening during turnarounds, this application will notify employees if it detects any deviations from schedule. In essence it can identify the elements or situations that most often cause delays and report back to managers in order that corrective action can be taken.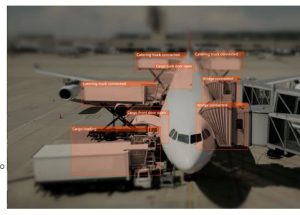 "Assaia's technology adds critical data points to CVG's early-stage neural network for operational advancements," explained Brian Cobb, Chief Innovation Officer at the airport. "Structured data generated by artificial intelligence will provide information to make decisions, optimise airside processes and improve efficiency and safety."
The airport is installing new cameras and artificial intelligence technology at several of its gates to capture turnaround data and provide visibility to its airline partners of what is happening at the airport. Computer vision is used to generate insights from video streams and leverage untapped operational data to optimise apron operations in real-time. The system's roll-out began in April 2021.