Silent and emissions-free refueling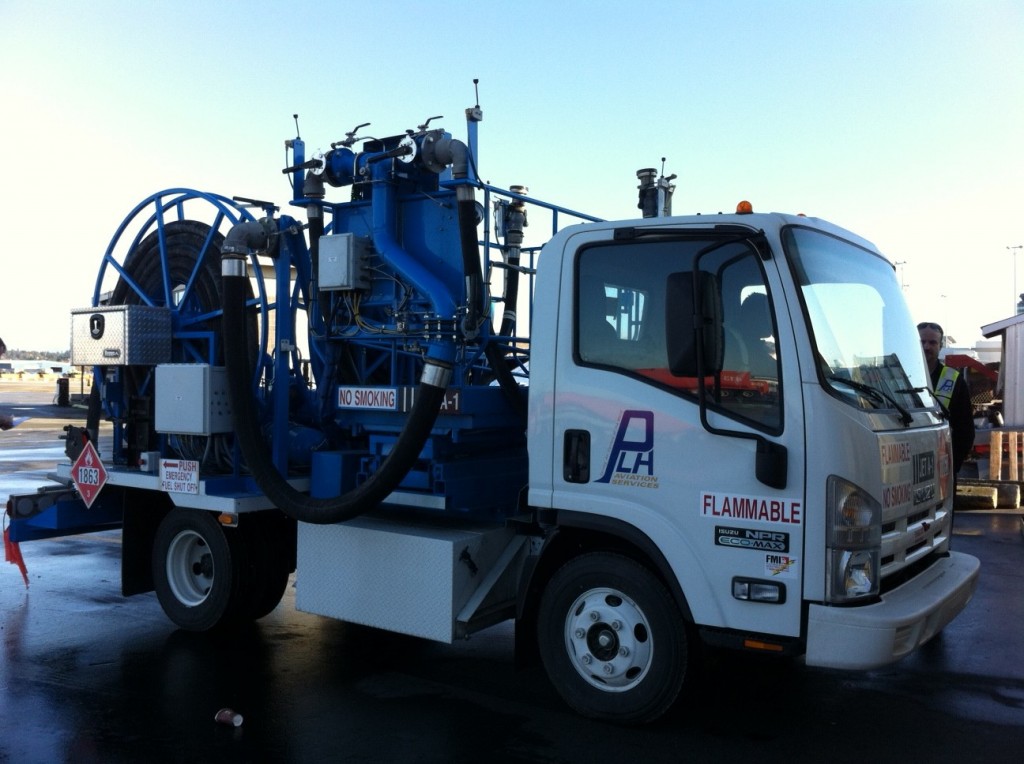 PLH Aviation Services has begun refueling aircraft with a new three tonne truck that is battery-powered. The truck's chassis was actually developed by Canadian Electric Vehicles, which is based in Errington, on Vancouver Island. To date the company has manufactured over 60 of these chassis and this represents the first example to be deployed in Canada.
The trucks comprise an Isuzu cab and chassis and have a payload of 6,000 pounds, which is coupled to a speed of 40 kilometres per hour. Each of the environmentally-friendly refuelers relies on a 96 volt AC motor allied to a 30 kW battery pack for locomotion. Charging of the battery pack is effected via the grid and can be achieved in four to six hours, taking advantage of off peak tariffs if need be. Electric drive brings with it all the usual benefits of zero emissions, an absence of engine idling, low operating costs and smooth and quiet running.
The latest sale comes after 20 years of manufacturing these specialist vehicles: the first came about after PLH approached CEV in 2000, with a request for building a refueler for use at Los Angeles airport. The initial dozen units all found homes within the US market; today, around 60 of these trucks have been converted and are in use around airports in North America, Europe, The Middle East and Australia.
Amongst other products, the company is responsible for lavatory trucks and an electric pushback tractor, the so-called Might-E Tug. Another application is that of the Ford Ranger conversion kit that enables a vehicle to be retrofitted with electric power.