May 2017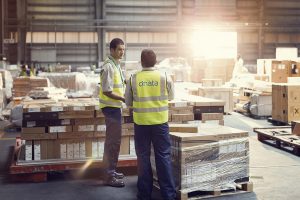 Cargo acquisition by dnata
Ground handler dnata has announced that it has reached an agreement with Lynx Holdings to acquire its AirLogistix USA cargo handling operations at George Bush Intercontinental.
The 30,000 square foot facility will include the only dedicated perishable cargo facility at this airport. This state-of-the-art cargo handling centre is suitable for all perishable products, including pharmaceuticals, fruit, vegetables, fish and flowers; and it further underlines dnata's advanced position in terms of perishable cargo handling.
In 2016, over 16,000 tonnes of perishable cargo were handled at this warehouse. In addition to this, the facility also has the capacity to handle up to 20,000 tonnes of regular air cargo.
As part of this transaction, AirLogistix USA and dnata have committed to open a similar facility at Dallas Fort Worth International in the summer of 2017. This second facility will be slightly bigger at 37,000 square feet, and again includes a dedicated perishables handling facility.