Green day at Chicago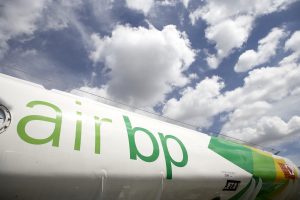 On November 8, Air BP supplied biojet to its customers at Chicago O'Hare International airport in support of the "Fly Green Day" initiative taking place at the airport – and as part of the company's broader commitment to a lower carbon future. The occasion marks the first time that biojet has been delivered via the airport's existing fuelling infrastructure to customers at one of the world's busiest airports.
"This is the first time we have supplied our customers with biojet produced from alcohol, and demonstrates how we are working with multiple suppliers to build a leadership position in this area," commented Air BP's CEO, Jon Platt. "We anticipate that through this promotion we will inspire more of our customers to use lower-carbon fuels."
Biojet is a blend of conventional jet fuel and renewable jet fuel, usually made from alcohol or plant and vegetable oils.
Fly Green Day is an event organised by US advanced renewable fuels company Gevo, in collaboration with Chicago O'Hare International, to help boost the commercialisation of biojet.