SAASA awarded Radioactive Material License by IPEN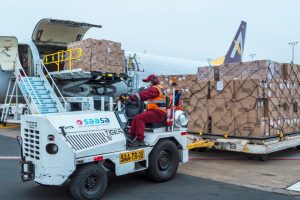 Servicios Aeroportuarios Andinos (SAASA) has been awarded the Radioactive Storage License issued by the Peruvian Institute of Nuclear Energy (IPEN).
The facility at Jorge Chavez International Airport in Lima is the first air cargo customs warehouse in Peru to be certified by IPEN, which issues licences to warehouses which comply with high safety standards, handling and storage requirements and are capable of providing appropriate care for radioactive materials, says Guillermo Vega, Safety & Security SAASA.
Products covered by the licence are radioactive products in the medical, industrial, agricultural and research sectors.
Vega says the licence is evidence of compliance with laws and regulations on the control, handling and storage of radioactive materials set out by IPEN.
"SAASA is completely aware of the relevance in guaranteeing our customers and users that such a delicate and sensible matter is given the importance it has. Furthermore, we are proud of becoming the first and only air warehouse in being certified by the competent body," said Vega.
To receive the licence, staff were trained as Special Cargo Inspectors of radioactive material in accordance with IATA Dangerous Goods Regulations.
It was necessary for SAASA to have operational procedures for the reception, acceptance, handling and storage of radioactive material, and a radioactive material Emergency Response Plan.
SAASA needed facilities and an area for radioactive material and radiation level measurement and control measures.
"Our radioactive material storage area is located in an isolated area and is duly fenced and monitored by our personnel on duty as well as by our CCTV. It is considered a restricted area and only properly trained personnel have access to said area," said Vega.