Ramp Equipment News recently interviewed Raul Barre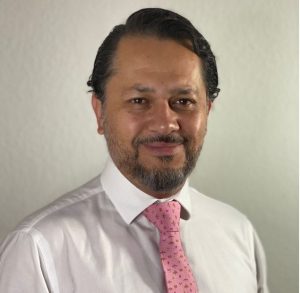 ra, the Senior Vice President – Business Development for the Americas region at Menzies on how ground handling within the Latin American market was coping with the challenges of Covid-19.
Latin America has had its fair share of fall-out in the wake of the pandemic. But has this experience been regional – and has it affected all and sundry?
To begin with, REN was keen to learn how the ground handling market had been performing in the Latin America region and whether there were any particular regional trends in terms of cargo and passenger handling.
Additionally, how were Menzies' operations performing in South America compared with stations elsewhere in the world? According to Barrera, like the ground handling market globally, Latin America has still been recovering from the impact of Covid-19 and significantly reduced flight volumes.
"However," he reveals, "some countries are faring better than others. For example, the Mexican market is heavily influenced by US traffic, and there has been a recent surge in activity, with passengers flying northbound to the US to receive their Covid vaccine, and southbound as a vacation destination, since European locations are still restricted.
"Domestic travel in Colombia had also rebounded strongly, but recent political unrest has dampened the recovery. What we are seeing across the region is a trend amongst major carriers, such as Aeromexico, LATAM and Avianca, who have begun exploring the outsourcing business model in several stations. This is a result of all that went on last year, with carriers now looking to increase their flexibility and balance their books."
He reckons that the cargo business remains strong, though. "Our operations in Miami and Colombia experienced a heavy Mother's Day peak cycle, for example. We are concerned that the vaccination rate in Latin America remains low, with below 20% of people fully vaccinated. As vaccines reach the wider population, we expect a significant recovery of flight volumes, though."
Leisure travel is driving strong demand, he says, with the domestic US carriers planning for a busy summer and for a busy remainder of the year; these carriers are even opening many new leisure routes.
Challenges manifest
What, in his view, were the main challenges that Menzies had been navigating in the Americas region? And to what extent was the pandemic continuing to impact operations here? Perhaps unsurprisingly, staff is top of the list.
"One of the main challenges shared by all handlers, in particular in North America, is the constrained labour market, whereby there are often more roles available than qualified candidates. This has been compounded by the drive towards outsourcing of activity, which has created additional volumes and positions to be filled. We have put into place local employee attraction and retention schemes to tackle this.
"We have won a lot of new business recently in a short space of time, so one of the most exciting challenges is starting up new operations, often within a matter of weeks from contract award. Start-ups are time and resource intensive; however, since the beginning of the year, we have successfully onboarded operations for Aeromexico, American Airlines, Delta and others in Mexico. Additionally, there are lingering effects of Covid-19, which have created complexity. For example, Covid restrictions, like social distancing in the airport, have disrupted established protocols and ways of working. However, we have adapted quickly to implement the necessary procedure adjustments in line with restrictions. The good news is that we are beginning to see some of these restrictions easing."
Could he touch on any positive trends within the industry? "The resilience of cargo in the region has been a significant positive trend. Cargo is typically cyclical and susceptible to peaks and troughs. However, many carriers have woken up to the opportunity presented by cargo and we have seen sustained cargo growth throughout the pandemic. At the same time, the boom in e-commerce, often referred to as the Amazon Effect, is reaching further into Latin America, which is a driving force behind the strengthening airfreight cargo network in the region."
Developments afoot
Had there been any developments of note for Menzies in the region? "Our strategy is focused on balancing our services portfolio, with further growth in the cargo and fuelling sectors and penetration into emerging markets. Through our commitment to this strategy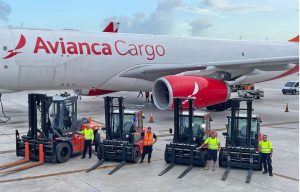 we have achieved some notable success. One such success is our recent contract win with Latin American carrier Avianca at Miami International Airport. We started up operations at the beginning of May and expect to see around 250,000 tonnes of cargo being handled annually through the contract. This will drive traffic through the Latin American region. We also have a number of new initiatives in the region that support our strategy which should come to fruition in the next few months.
"Since the onset of the pandemic, we have seen airlines place a greater focus on planning scenarios to better prepare for severe shocks to the market. Of course, some events cannot be anticipated or planned for, but the experience of Covid-19 has demonstrated that flexibility is key in the event of dramatic downturns. A good example of that are the changes in the way cargo has been moved, with the use of passenger planes. We are now more involved than ever in supporting clients with their planning for potential constrained environments."
Going forward
Finally, as the new SVP for Central and South America, how will Tomeu Mas be
driving Menzies' growth aims in the region? "Tomeu will be focusing on delivering for our existing customers as well as seeking exciting opportunities to expand our network in Latin America across all product categories, whether that be organically or through acquisitions and joint ventures. Expansion in Latin America is an important part of our global growth strategy.
"We'll continue to see the outsourcing of business as airlines over the next couple
of years opt to concentrate on their core operations. This is because low cost carriers are setting the operating standard in the region. With the industry levelling around the low cost model, legacy carriers are adopting more cost-efficient, leaner operations and offloading fixed costs."