Servicios Aeroportuarios Andinos S.A. has started the process to earn IATA CEIV Fresh and CEIV Live Animals certification.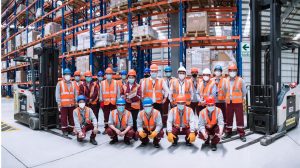 The airport service provider achieved the CEIV Pharma certification in March this year, making it the first cargo terminal in Peru to earn the certificate.
"With the start of the CEIV Fresh and CEIV Live Animals certifications, we are close to being the first Peruvian operator and the first in the region to have these three certifications." said Enrique Vargas, SAASA General Manager.
These two important certifications will guarantee the traceability, handling and storage of perishable products, and the transport of live animals, in accordance with international standards used in the industry.
"SAASA is an important part of the supply chain of different sectors through the services it provides. Having these three certifications will turn us into the reliable partner for the air export and import of perishable products and live animals, especially Peruvian agro-industrial products which are today all over the world," Vargas continued.