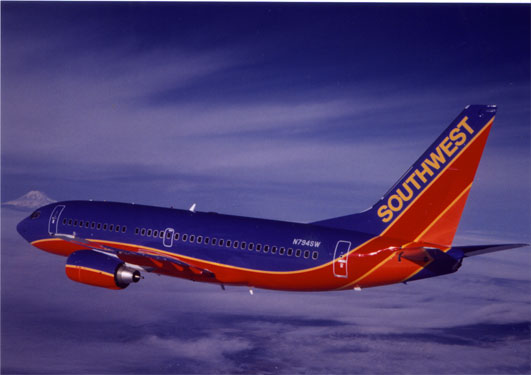 Once the preserve of the backroom boffin, today IT is eagerly embraced by a sector anxious to prove its cutting edge.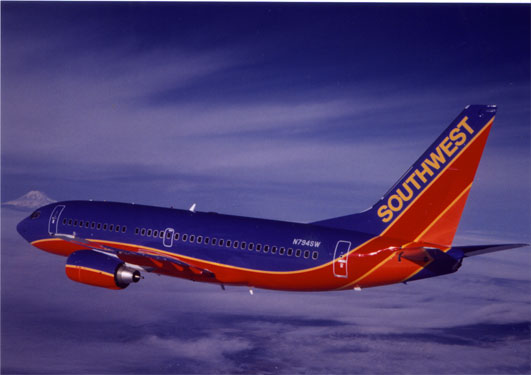 IT: these days airports, airlines and handlers couldn't exist without the technology that has come to typify modern life. So, if IT has been the saviour of the industry, what exactly have been its benefits? We look here at a couple of the biggest exponents of IT to see exactly how they have helped to shape the sector.
Amadeus, as a brand, needs little introduction: globally respected and a company that has made its mark through cutting edge technology, it has brought aid to many enterprises within the air transport industry.
Most recently, it started working closely with Southwest Airlines with a view to introducing its Altéa reservations solution to support the carrier's international service. The upshot of this will see the implementation of Amadeus' technology that will allow Southwest to operate international flights in 2014. AirTran Airways, which is a wholly-owned subsidiary of Southwest, currently serves international destinations and so as AirTran international flights make the transition to Southwest, so Amadeus will support Southwest's international schedules.
The largest airline in the US by domestic passengers, Southwest coincidentally is also the first low cost carrier to have adopted such a sophisticated IT system for managing its operations and sales.
Gary Kelly, Southwest's Chairman, President and Chief Executive Officer, recently gave an interview in which he spoke, inter alia, about the coming transition. He said that since 2011 Southwest had made significant progress integrating AirTran.
"We've consolidated the AirTran headquarters function into Dallas. We've implemented all new aircraft maintenance management technology. We have implemented technology to support multiple fleet types. We've, of course, received our single operating certificate from the FAA. We have also, since then, launched conversion lines to move AirTran 737s into the Southwest Airlines livery: that work is underway. We plan to get 11 airplanes converted here in 2012. We made significant changes to AirTran's revenue management processes and significant changes to AirTran's flight schedule, including the redeployment of aircraft to new markets – hopefully more lucrative international markets.
"Related to all that, we've spent months working on the best international solution for Southwest Airlines."
Southwest's technology is all domestic and the announcement that Amadeus had been selected as its reservations technology solution was probably no great surprise.
"It also sets the stage for us to move all of our reservations, the domestic reservations that is, to Amadeus if we choose to. Along those same lines, we see a significant opportunity to serve Houston with international flights out of Houston's Hobby airport. We have a major campaign underway to obtain the necessary approvals to launch that service in 2015, which is what the Houston airport service would like."
Gary Kelly went on to mention that Southwest had, in fact, five strategic initiatives lined up, initiatives that would be introduced over a period of time. The Rapid Rewards program and the B737-800 are already underway: the other three comprise the Air Tran integration, fleet modernization and the reservations system replacement.
Gary Kelly was cautious about naming a date for the roll-out of the cross-selling function, saying that it might be a case of codesharing later rather than sooner.
"We have 11 aircraft that we are converting in 2012, and that will have minimal impact to the AirTran network. We will be converting roughly 60-odd aircraft next year, so that's where we'll really need the facilitation, if you will, of the codesharing to make that conversion from an AirTran market more rapidly to a Southwest market."
On the topic of the cutover to the new reservations system, Gary Kelly admitted that it was difficult to predict exactly the outcome in a changing marketplace.
"We're going to be going through a lot of effort with Amadeus to implement this module, if you want to think about it that way. And if it works well for us, we'll obviously take a very hard look at domestic (routes). Why go to all this trouble to work with Amadeus with the thought that you're not going to continue to do business with them in a broader way? So we're going to – we're positioned where we can take advantage of that, and if things go well, then, perhaps, that'll be our decision."
Would the new system be working side by side the old – or would the two integrate?
"One way or the other, it has to be integrated with the rest of our systems. But I think it's safe to say that this piece will probably be set aside from our domestic reservation system."
However, it was stated that there would be a period of time during which Navitaire, which is the AirTran system, and Sabre, the current RES platform and Amadeus, which will be the international platform, are all talking to each other. All that is contemplated within the plan. In the fullness of time there would be just one system running, confirmed Gary Kelly.
The Amadeus Altéa initiative for Southwest Airlines will be implemented in a phased approach: the first phase of the project will see Amadeus support Southwest's reservations for its international business, which includes implementation of the Reservation and Inventory components of the Altéa solution (domestic reservations will remain on the current Southwest Airlines platform during this phase of implementation). Phase 1 implementation is scheduled to begin in early 2013. Phase 2, should it be activated, will see Southwest Airlines add the Altéa DCS – Customer Management solution for its international operations only. Phase 3 of the contract will mean that in addition to international flights, Amadeus Altéa will support all of Southwest's domestic business using the three core components of the Altéa platform (Reservations, Inventory and Departure Control Customer Management).
Southwest's current IT system is not capable of handling international flights, and so the Altéa system will help to support the airline's international growth strategy. The Altéa IT system will also allow Southwest to interline and codeshare on its international flights, as well as provide a more personalized customer service. This deal is significant for Amadeus because it concretely demonstrates the suitability of Altéa for supporting low cost carrier sales and operations as well as major network carriers.
Rostering and planning solutions
Back in November 2004, Swissport USA started a project that was designed to significantly improve the resource planning processes at its domestic stations. Up to that time, its various stations had been using internally designed Gantt charts for planning on Excel. In order to improve the efficiency of the planning process, Swissport USA's initial project involved the implementation of GS Planning.
The idea was to have one person (namely Dorian Mehrotra, Director Centralized Resource Competency Center at Swissport International USA) in the corporate home office using GS Planning to collect flight data, schedules and shifts from the different stations and generating the best possible daily shift demand, which the respective station then used as the basis to manually create an Excel-based
roster.
The pilot station chosen was Miami and subsequently the system was rolled out to Los Angeles. Shortly after this, Swissport's project team determined that the end result that the stations really needed was not just a Gantt chart with the total daily shift demand but an actual shift schedule. At that point Swissport decided to implement GS Rostering. Los Angeles became the first station that went into production with both systems.
Two years on, Swissport USA's management came up with the vision of a centralized department located in the corporate home office that would serve the planning and scheduling needs of the various stations. A team of five staff was hired for this purpose.
After receiving GS Planning and GS Rostering training, the team started generating weekly schedules for Swissport's stations at Washington Dulles International, Chicago O'Hare and John F Kennedy International in the East region; Miami airport in the South; and Los Angeles and San Francisco airports in the West. The success of the initiative most recently led to the addition of Toronto and Vancouver airports in Canada as well. The core planning/rostering team was complemented by the operational staff at each of the stations who, after receiving end-user training, were enabled to deploy the centrally-produced strategic and tactical plans and rosters into the "day-of-operation" environment.
An additional three people were employed for the core team. This has meant that now a team of eight staff take care of planning and scheduling the staff in terms of all ramp-related functions (such as loading, unloading, bag room and cleaning tasks) for eight Swissport US and Canadian stations.
When asked about the additional benefits and the flexibility of GroundStar, Swissport's Project Manager, Dorian Mehrotra had this to say: "We use GS Planning to generate the GSE requirements as well. Also, and very importantly, we can very easily add and delete flights and re-plan if, for example, we are trying to bid for a new customer." He adds: "The overall concept has been such a success that Swissport is now looking at the idea of the centralized planning center, the so-called Centralized Resource Competency Center, at other areas in our international network."
Based on the success of the project in North America, Swissport Americas went on to implement GS RealTime for its large operation in Brazil during the course of 2010.
Things had progressed further by the end of 2011: by that date, the Centralized Resource Competency Center for Swissport Americas had successfully implemented GS RealTime at its two largest Canadian stations, namely Toronto and Vancouver. The same was launched in JFK during the month of June and at the time of writing Swissport is looking at a further roll-out of GS RealTime around the rest of the US stations.
Furthermore, it is now reviewing the introduction of GS RealTime in Brazil at some point during 2012.
Electronic recording facility
The sheer size of North America, and the number of airports it contains, presents both opportunities and challenges to ground handlers. With many operators having a presence at many airports across the region, covering everything from small regional stations to the largest international hubs and a cross section of domestic and international carriers, IT has a crucial rôle to play in ensuring operational efficiency.
Ground handlers working on this scale generate huge amounts of information to be collated and presented to the operation on the day, which are then further gathered and shipped to the corporate office for onward billing, business intelligence and management reporting. Traditionally, much of this has been a costly, manually intensive paper based process. Replacing and enhancing this with the right automated systems has a hugely positive impact, streamlining procedures and ensuring rapid, effective distribution of information.
Several of Damarel's customers in the region have wholeheartedly embraced this approach and consequently reaped the rewards it brings. By delivering standardized operational systems to all stations, they have adopted a simplified IT strategy that provides immediate access to performance and financial information across the entire network.
One of the keys to a successful operation is accurate and timely information, ensuring that all departments are kept up to date and ready to meet any potential challenges. Equally, the recording and tracking of all activities to ensure accurate and timely billing is crucial to maintaining a steady cashflow.
"Before the introduction of the FiNDnet Suite, stations were working with what they could get locally, which often meant disparate information sources, such as the airport's FIDS and telex messages: information was patchy and required manual collation and distribution," says Paul Bruton, Damarel's Consultant Sales & Marketing.
It is no exaggeration to say that the introduction of the FiNDnet Operational Database to stations has revolutionized the operational environment by providing a central source of real time information, collated automatically from a number of diverse sources. Real operational awareness has been delivered to all areas, from the Operations Control Centre through to the Crew Room.
With feeds from systems such as the Type-B networks, ATC and in some areas the airlines' own systems, information is now both timely and accurate, allowing handling teams to focus on and improve service. With an automatic electronic record of all flight activity, this can now simply be made available to the corporate office, removing the historical overheads of preparing and sending these details.
Of course, there is also the supplementary question of establishing and recording all the ancillary services. Historically, for many organizations this involved a great deal of paper, which then required local collation, followed by despatch to the corporate office and a central administration to process it all.
This is where FiNDnet Services comes in. The tool allows handlers to record the services electronically as they happen, either from a PC workstation or mobile device. The immediate electronic capture of all the service details has removed downstream processing overheads and, in some cases, reduced mailing costs by thousands of dollars a month.
That covered the needs at the station's operational level, but what about the corporate office? The administration of the billing process has traditionally been heavily manual, involving the movement of large quantities of paperwork cross-country to be processed by the central billing section. Further processes were subsequently involved in preparing the invoices for mailing out to customers.
Here, the FiNDnet Automated Billing module has had a huge impact. As the name suggests, this is an automated tool. It receives the operational details from stations electronically, generating the invoices within a matter of minutes and handing off financial details to corporate accounts, all with minimal manual intervention. The tool has allowed clients to reduce significantly the time it takes to get the invoices out, thereby improving revenue flow whilst also significantly cutting the staffing overheads required.
The delivery of the invoices to customers has also improved appreciably with the move from old-style envelopes and postage to full electronic invoicing. The invoices are sent to customers via their preferred medium, whether that is a standard industry eInvoice provider, e-mail attachment or access via a corporate Web portal. As a result, costs are further reduced and speed of payment is improved.
However, it doesn't end there. FiNDnet Automated Billing, with its seamless automation, provides revenue visibility on a daily basis, allowing cumulative revenues to be monitored against budgets, enabling pre-emptive action to be taken where necessary without having to wait for manual invoices to be produced the end of the month.
Overall, the FiNDnet Suite has allowed Damarel's clients to achieve significant savings across their business, streamlining many workflows and improving revenue collection, while allowing them to provide better customer service. Damarel looks back on five years' experience of providing IT solutions to the US and recently implmented the above solution for a major handler there.