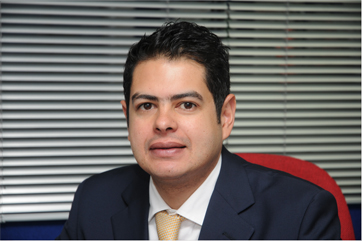 Ten years on, Jose Manuel Guzman, Sales & Marketing Manager at Avianca Services, unfolds the story of this Latin American handling enterprise.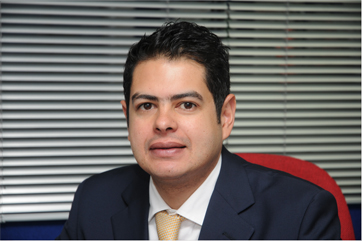 In the beginning, there were two aviation companies: Aerolíneas Centrales de Colombia (Aces) and Avianca Airlines. When, in 2002, par merged, it was clear that duplicate ground handling teams were not required. Each airline had its own handling division so logic dictated a centralized ground handling function. A working team of seven Avianca executives led the start up of a Business Unit called Avianca Services, which implemented a business model focused on satisfying other airline customers in the ground handling market in Colombia. They pooled resources with the aim of delivering a consistent service. Early customers included Delta, Mexicana, Copa, Taca, Cubana and Iberia.
Jose takes up the story:
"Since 2002, Avianca Services has seen a sustainable growth, supported by its very active commercial and customer services focus, and has tried to over-deliver in terms of market expectations. Our aim has been to stand out as an excellent independent airline ground handler. Illustrating growth is easy by comparing the number of staff and revenues from other airlines customers from 2002 to 2012. Back in 2002 we had around 120 people and revenues of US$1m; this year the staff number 290 and revenues are forecast to be around US$10m."
The figures, then, speak for themselves. Avianca is able to supply virtually the whole range of ground services, ranging from passenger services and ramp handling to operational dispatch: in a typical year, more than 16,000 flights are catered for. It almost goes without saying that the handler has enlarged its operation and increased its market share. As Jose notes, "comparing 2011 and 2012, we have experienced a sales increase of nearly 7%."
A changing canvas
He is aware, though, of the changing face of the industry sector.
"There are major competitors coming to the region," he says, "and this requires Avianca Services to strengthen its expertise in the provision of services with both warmth and kindness, and continue its research in technology and improvements that contribute to the optimization of time and results for our customers.
"We think that we are facing two main challenges at present: these are the airport facilities in Colombia and our competitors' business practices. In this latter area, we are seeing, for example, lower prices, which do not always translate into the best service levels. As for airports, the airport facilities across Colombia are being restructured and rebuilt but not at an adequate pace, which in many ways is having a negative impact on our operations. On the other hand, some of our competitors are offering low fares, based on some legal, but not quite orthodox, methods that they have arranged with their employees, which puts them in a better position when it comes the matter of costs."
Jose reveals that his operation has been pro-active in terms of making the handling operation as green as possible and the reduction of the company's carbon footprint has been a priority.
"Environmental issues are a must and are a very significant factor for us. We are currently using electric-powered GSE, such as conveyor belts and tow tractors. We are now trying to migrate all our GSE fleet to electric-powered units, endorsing our environmental responsibility whilst trying to counter the high cost of fuel. In short, we are moving towards a greener ramp."
All of Avianca's employees are currently receiving a representative part of their Avianca Services Training through AVANCEMOS, which is an on-line training site belonging to Avianca. This, he declares, has made a great impact on his staff. There has been a decrease in the time spent in formal training with a concomitant better training coverage for the employees.
GSE and its importance
"On the other side of the coin, Avianca Services has implemented a yearly renewal program for its GSE. This assists our labor force and ensures that the ground handling service provided to our clients comprises state-of-the-art equipment.
"It is also worth mentioning something about the human resources policies adopted by Avianca Services, which have a very positive effect on our employees insofar as their motivation and health levels are concerned. Of course, this is reflected in the good work, low turnover and the service level commitment we provide to our airline customers. In summary, each of our employees has the benefits of being an airline employee."
In closing, we asked Jose for a tip or two for anyone reading this who might be thinking of breaking into the ground handling sector. What, in his view, were the key requirements of making an operation work satisfactorily?
"Be responsible with your employees," says Jose, "and with your clients and with your equipment. All of these require maintenance of some sort to keep you on the right track. A good operation consists of a smooth combination of people, equipment, tools – and heart."